Dance Bahamas & Nassau – Allure of the Seas
This ship has already been named Best Large Cruise Ship, Best for Entertainment, and Best Individual Ship — Explore deck-defying discoveries, world-class dining, and unmatched entertainment. This Oasis Class favorite brings adventure to soaring new heights. Discover next level thrills on every deck, with more lounges and bars than any ship with scene stealing entertainment and shows. Relax in the Adult Only Solarium or one of the beautiful pools. An array of Dining choices including Giovanni's℠ Table, 150 Central Park, and Chops Grille℠… just to name a few. Your floating resort awaits!
February 19th to 23rd, 2024
Who doesn't love a wonderful cruise on a fabulous ship with great dance friends!
Join us on our cruise events for a fabulous time. In addition to all of the great features and activities on these outstanding ships and ports of call, we have added some great ballroom dance fun.
Every night we will be having private dance parties, several parties will feature open bar, we will schedule dinners as a group, there will be dance workshops, a showcase at sea, and a freestyle competition!
Get on board for all of the excitement.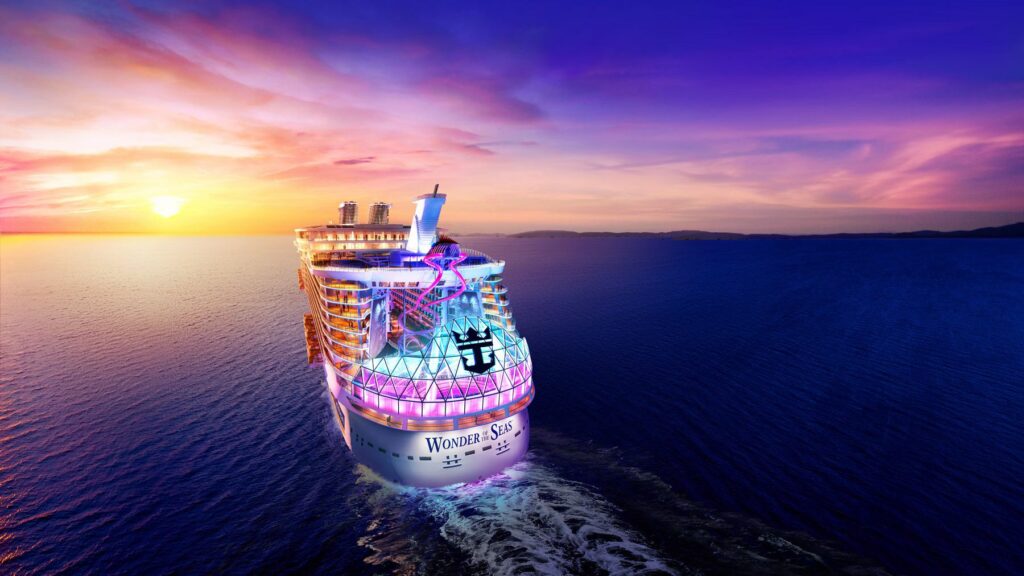 For more information and Ticket Purchase:
Best cruise experience! This group feels like one big family Non–stop fun.
Dancing, dancing, dancing! I loved it. This "adventure" was very well organized with every detail coming off without a hitch. Sharing time with wonderful people with common love for dance was delightful.
Went on the Dance Cruise for the first time and was highly impressed. I will say it in French "Bravo" for this wonderful experience!